The goal of the Geotechnical Graduate Student Society (GGSS) at UC Davis is to promote scholarship, service, leadership, and community for the geotechnical group at UC Davis with the intent of fostering collaboration throughout our group and providing opportunities to further our education and professional development.
As students and researchers, we can benefit from diversifying our sources of discussion and criticism. GGSS sponsored activities such as field trips, social events, and seminars will promote this diversification. Participation in our geotechnical group will ideally provide the opportunity to discuss our ideas with each other, and support a group atmosphere.
The GGSS was formed during the fall quarter of 2007. Its largest event is the annual Round Table, where professionals from government and industry are invited to student presentations and poster sessions. The goal of the Round Table is to foster a connection with professionals so that researchers at UC Davis have an understanding of the needs of industry and industry is aware of the research projects at UC Davis.
2021-2022 Leadership Team
---
By Laws of Geotechnical Graduate Student Society (GGSS) can be found here.
---
A competition was initiated among the student members to redesign the GGSS logo with the winning submission coming from Sean Munter (MS 2016):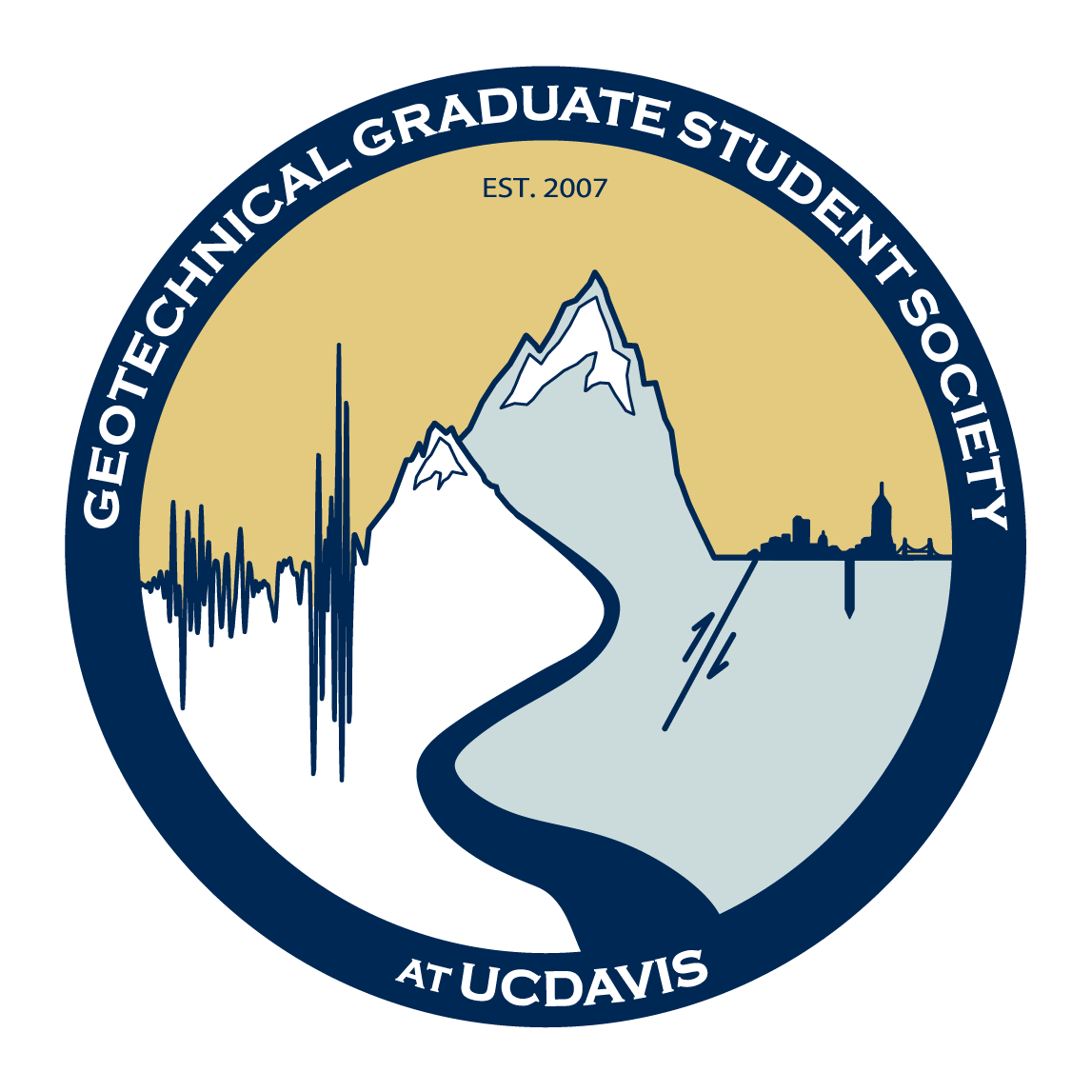 ---
Geotechnical Engineering at UC Davis